Arenal Hanging Bridges Costa Rica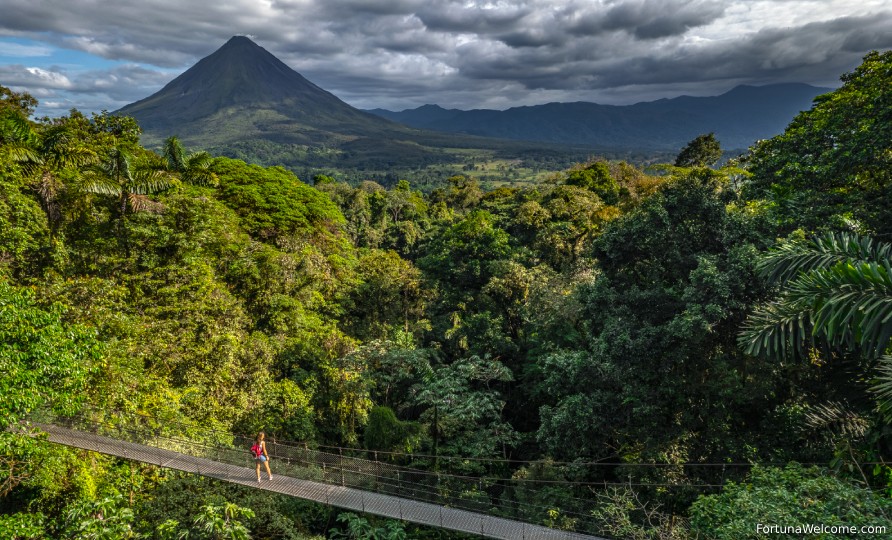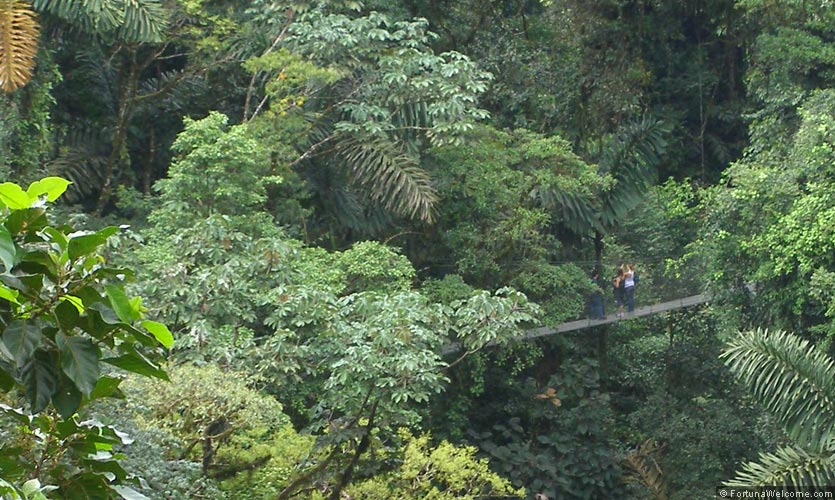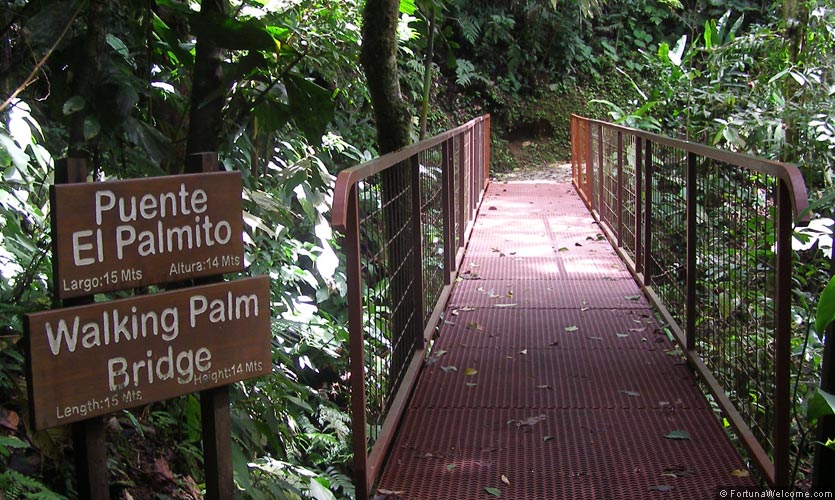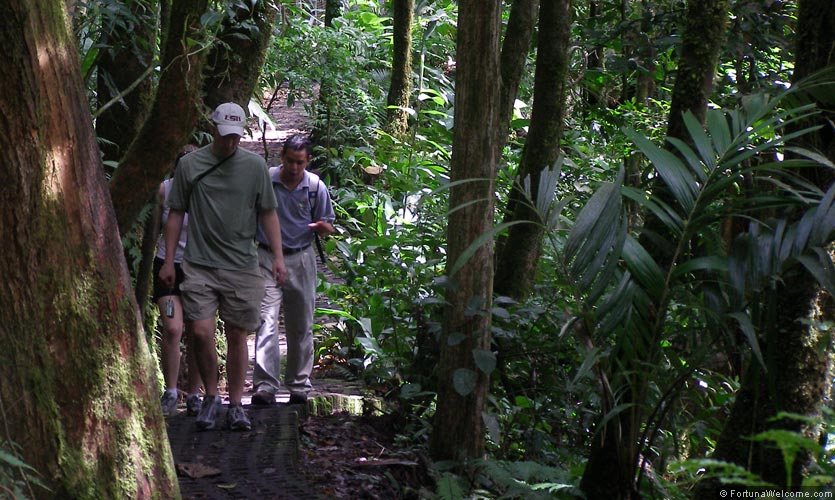 Overview
Location:
Located 20 minutes from downtown La Fortuna, right in front of the Arenal Volcano and the Arenal Lake, San Carlos.

How to get there?
There are several options:
a - On the Inter-American Highway taking the deviation in Canas towards Tilaran, passing by Nuevo Arenal and finally getting to La Fortuna.
b - Another way is Alajuela - Naranjo - San Ramon - Chachagua - La Fortuna.
c - Or by Alajuela - Naranjo - Zarcero - Ciudad Quesada - La Fortuna.
d - Once in La Fortuna, you have to take road to the volcano going 10km west till get the Arenal Lake, there you will have to turn right driving 3 km north over a graved road.

Schedule:
From Monday trough Sunday from 6:00 a.m. to 4:30 p.m. Depending the typr of tour.

Rates:
Check the Hanging Bridges activity for more details, including: A/C roundtrip transfer from La Fortuna, experienced bilingual guide, No alcoholic drinks and entrance fee.

Why to go:
To marvel with a wonderful ecotouristic project, one of the prettiest in Costa Rica. A crossing site for migratory species and with a great variety of native species.

The zone owns 250 hectares of protected area, formed by primary rainforest with an innumerable biological diversity.

The hanging bridges extends 3,1 kilometers long, crossing fourteen bridges, 8 stationary and 6 in suspension, going from 8 to 98 meters length and getting till 60 meters height, where you have the possibility to appreciate the admirable flora and fauna characteristic of the place. The view of Arenal Volcano is really nice from the bridges.

There are many different species of birds on the surroundings, such as the White Hawk, Great Curassow; reptiles like the Boa, Basiliscos Lizards, variety of species of monkeys and a great diversity of insects.

The trails are designed with modern technology, making possible for everybody to enjoy them. They are also very secure, comfortable and do not alter the environment.