Arenal Volcano Costa Rica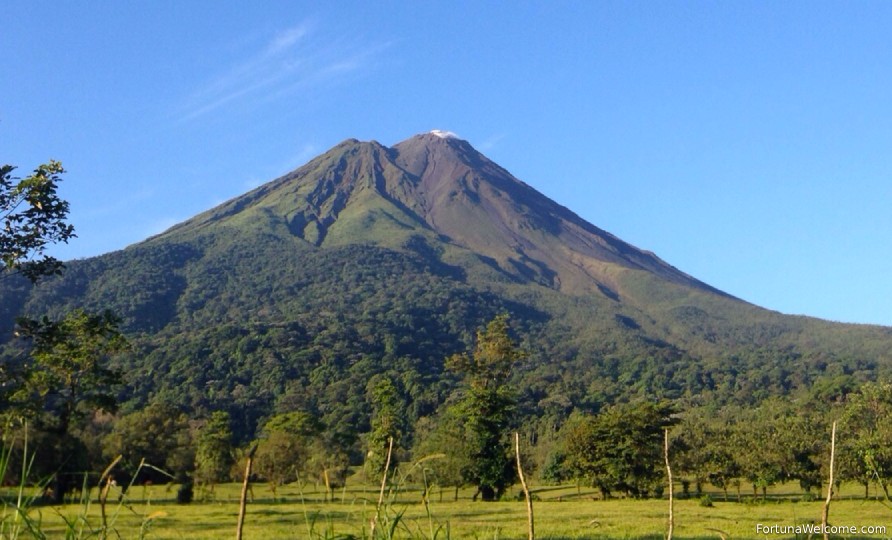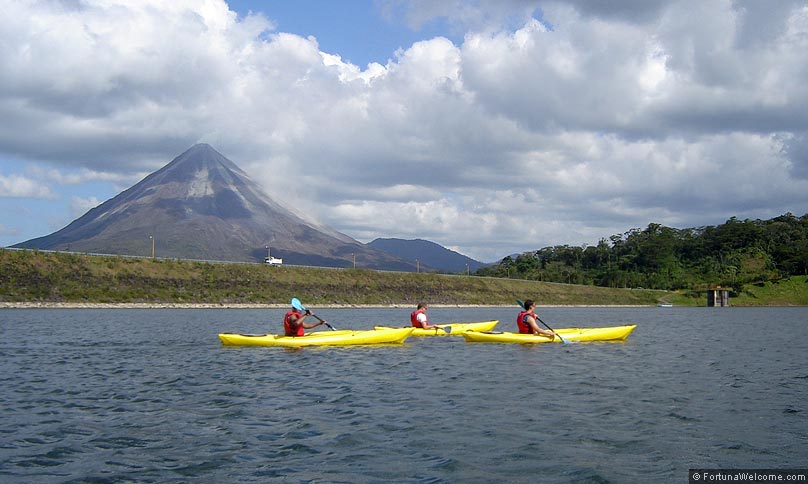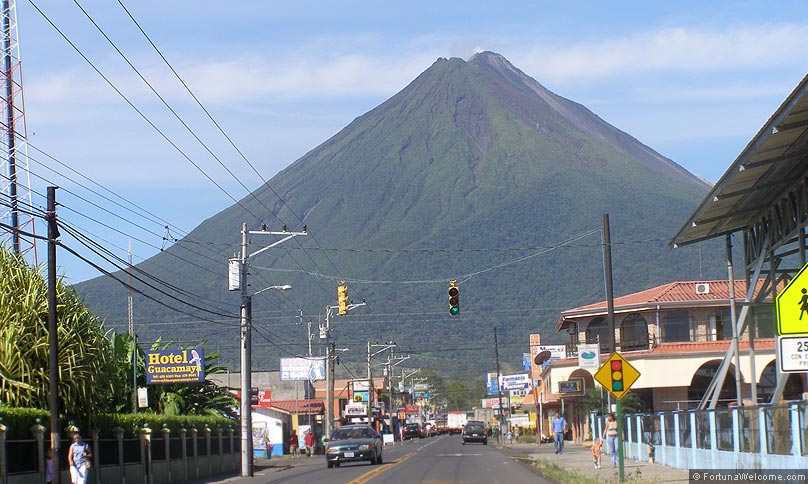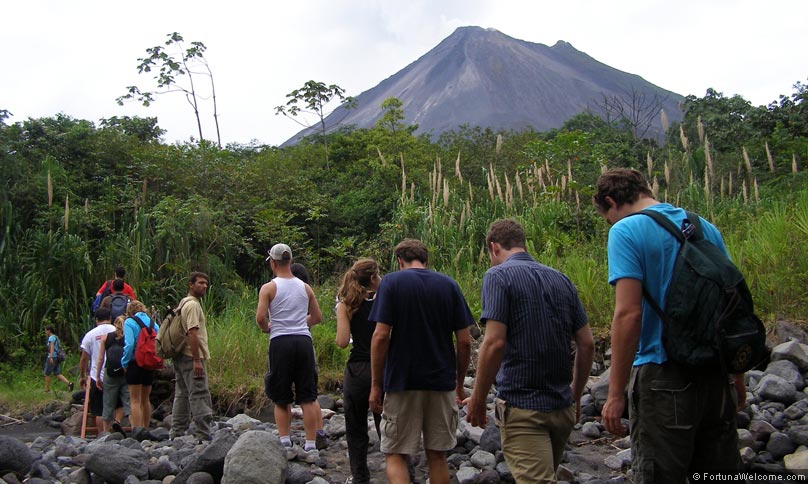 Overview
"I always went very early in the morning to take food to my brothers working on the other side of Tabacon River: walking through the woods I always heard it. That day I heard the sound of what I thought was the plane but it was stronger, I thought I was late because I had not reached the place where I usually heard the plane, then I started to run so that my brothers did not get mad all me.
When I crossed Tabacon River it fell hotter than usual but I did not stop. Reaching the place where my brothers were working they told me that they were frightened, they asked if I knew something about the volcano since they direction. We all turned back and started running toward our house: everything was destroyed, were dead".

With these few words, Jose Rafael Soto H. relates what happened that day in 1968 at Arenal Volcano. Jorque Barquero H.

It has to be assumed that at the moment there was no monitoring of volcanoes in Costa Rica. Arenal, as well as other volcanoes in our country, had not been studied. For many years it was known as ARENAL PEAK. Recent studies suggest that Arenal's latest activity took place between 1200 and 1500 A.D.

People that had climbed to the summit years before the explosion reported that they could feel some heat between the rocks and see some fumaroles, they also said that the temperature in Tabacon River had increased. The night before the explosion the seismic activity was so intense that people from La Fortuna and El Castillo were scared; some survivors said that they felt earthquake all night long. Arenal, before the activity in 1968, was showing critical signs that would lead to the present activity that began at 07:30 a.m. (local time) July 29.1968.


The first explosion in Arenal
With the first explosion, 3 new craters were opened on the west flank of the volcano, they were named A, B and C, from [he lower 10 the upper flank respectively. Crater A was formed at 1000 meters above sea level (m. a.s.l.) and was the location where one or more pyroclastic flows originated. These flows devastated a 12 m2 area to the west of the volcanic edifice. A large amount of material was ejected: ash, lapilli, and bombs. Ash and lapilli were carried west by the trade winds to Tilaran, Liberia and Santa Cruz in the Guanacaste Province.

Large blocks were deposited near crater A and some reached approximately 5Km from it: on the impact they formed craters up to 20m wide and 2m deep. The temperature of gases emitted was so high that vegetation was instantaneously dehydrated and even carbonized. Eighty-seven people were killed in the villages of Tabacon and Pueblo Nuevo. On July 31 a new pyroclastic flow occurred, this time 6 persons traveling in two vehicles were killed. One consequence of the devastation and deposition of large amounts of ash, heavy rain generated cold lahars in rivers and streams, mainly down in the Tabacon River valley.


Lava Flow

Late on September 19, the beginning of the first lava flow was observed flowing out of crater A, moving to the NW, this flow continued, until 1973. During 1973, activity migrated to crater C, localizing at approximately 1450 m. a.s.l. from this vent permanent emission of lava, sporadic pyroclastic flows, constant emission of gas, and were occurring intermittent explosions emitting blocks and ash. Until June 1984 characteristic activity at Arenal included lava descending the different flanks of crater C with sporadic eruptions of pyroclastic material. Since that time the strombolian activity has become more frequent. Due to the accumulation of materials around crater C, the height has increased and currently two cones occupy the summit, old crater (D) to the east and crater C to the west.

Pyroclastic flows, although not so large and constant as in 1968, have been observed frequently: in July 1967 and March 1968 two flows traveled down the south and terminated 1 Km from the crater destroying all vegetation in their path. On August 28, 1993 the northern wall of crater C collapsed due to the pressure of the outpouring lava. For approximately the next 20 minutes tour glowing avalanches could be seen. These flows traveled west approximately 1 Km and northeast to approximately 400 m from the road between Fortuna and Tilaran, several pyroclastics flows descended from crater C down the northwest flank. This activity kept on up to 7:00 p.m. A total of 23 flows were produced with distances averaging 1.5 km. On August 3rd, 2000, at 10:15 a.m. the lava flow front descending from crater C, towards the ME collapsed forming a pyroclastic flow.
Three people that were ascending to see the lava were caught and gases at a high temperature, as a consequence a tour guide died later that night, at a hospital in San Jose and a little girl died days later In the U.S. Pyroclastic flows continued later that day originating the most important flow at 1:47 p.m., materials deposited reached as far as the Cedeño Lake, devastating all vegetation.


Lake

On July 31, a "nuée ardente" occurred traveling due north of crater A: several persons in two vehicles trying to help with the emergency were killed. Before the activity began in 1968, Arenal Volcano was covered by dense vegetation.

On June 29, 1968, about 07:30 am a very string eruption occurred; a "nuée ardente" destroyed everything to the west of the volcano. All of vegetation was destroyed and a large number of impact craters were formed by blocks and bombs of different sizes.

With the first explosion of July 29, 1968, a crater was formed on the west side of the Volcano at an elevation of 1000m. This was named crater A. In September of the same year, the first lava flow was seen coming out the crater A. This activity was continuous until 1973 when a lava dome formed in crater A due to the high viscosity of the lava and very low effusion rate.
* The author (Jorque Barquero H.) is foundering member of OVSICORI-UNA, institute that carryes on the monitoring of Costa Rica volcanoes.