Arenal Lake Costa Rica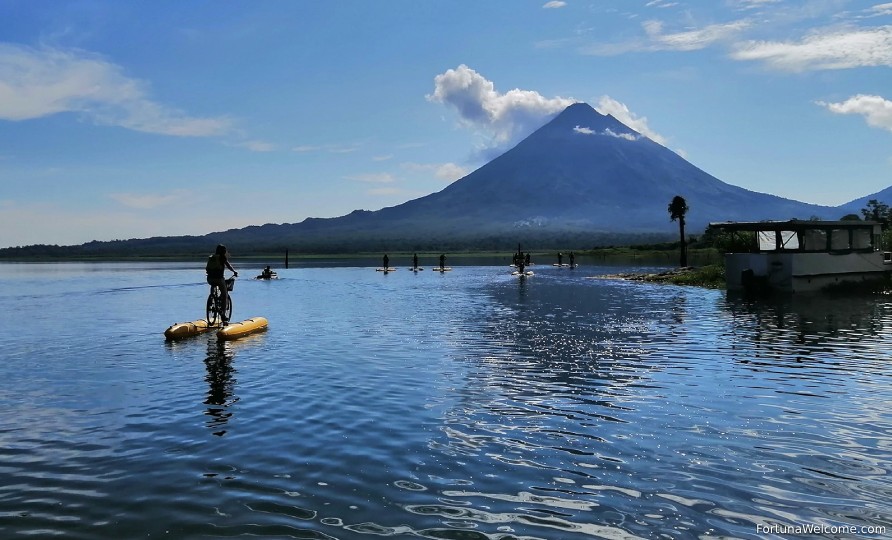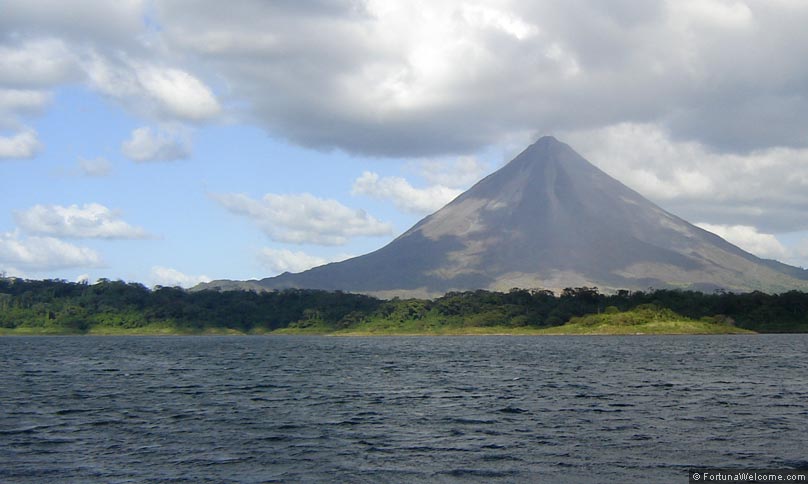 Overview
Location:
Located in the North Zone of Costa Rica, right in the skirts of Arenal Volcano, in La Fortuna, San Carlos.

How to get there?
From San Jose you have two routes by the General Canas Highway. It is closer and faster passing through San Ramon and turning to Bajo Rodriguez. The second way is more touristic, taking by Naranjo and going through the beautiful zone of Zarcero and getting finally to Ciudad Quesada. In addition, from the Inter-American Highway coming from Liberia it is arriving to Canas, where soon turning east you will get into Nuevo Arenal.

Schedule:
For the activities the schedules are varied. The hotels count on their own boats and also several companies are dedicated exclusively to the transportation by the lake.

Rates:
Fishing in the lagoon: $250 (bilingual experienced guide, All the necessary equipment for fishing, fresh fruits, Non alcoholic drinks and A/C round trip transfer from and to your hotel.

Why to go:
Sailing over which years ago was a town is something not usually does it every day.

The artificial Arenal Lake, lagoon or dam is the biggest in Central America, with an extension of 85.5km2. The volume of the lake was increased three times to become a hydroelectric project, which at the moment produces 40% of the energy that is consumed in Costa Rica

Due to the incorporation of the dam the Government was seen in the obligation to move the populations of Arenal and Tronadora. The Arenal Lake is famous due its great variety of water sports that can be practiced in it, such as windsurfing, fishing, kayak, besides being a fast way to take Monteverde.

In the lake two species of fish predominate, the Machaca fish and the Lubina fish (Sea bass). About the common birds in the lake can be mentioned the Hummingbird and the Woodpecker.