Celeste River Costa Rica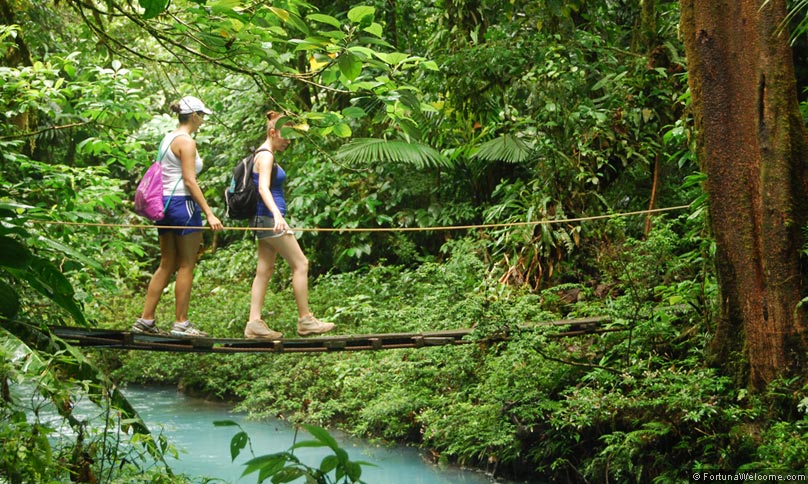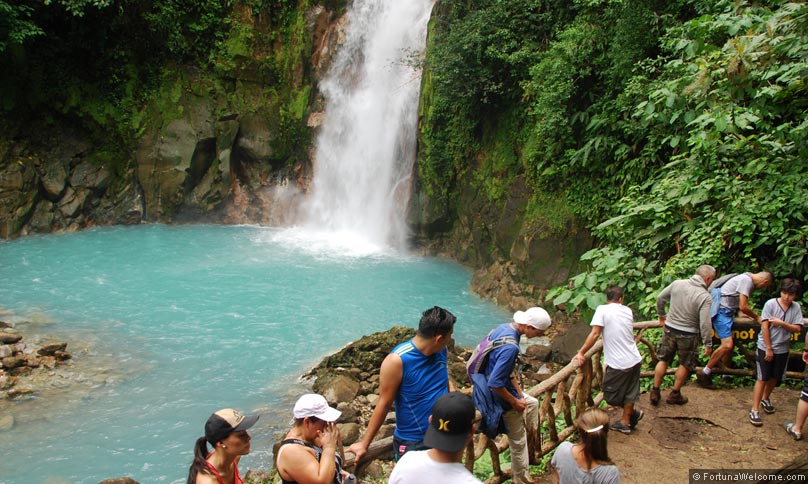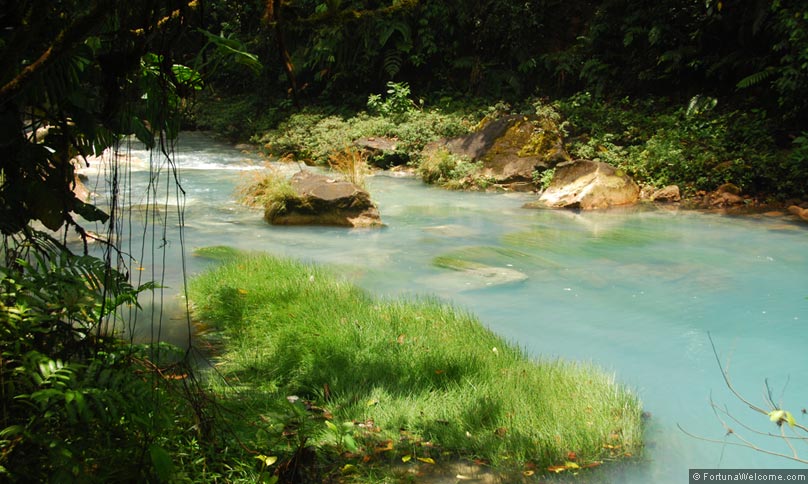 Overview
Location:
The Celeste River is located in Guatuso, Alajuela, in the Tenorio Volcano.National Park.

How to get there?
For the independent tourists the best way to get there is taking a public bus in San Jose until Ciudad Quesada and taking another bus towards Guatuso, then a taxi that takes you to Celeste River. Another way is from San Jose going to La Fortuna San Carlos, and from there towards Upala getting the street that takes towards Pylon in Bijagua. From this street you will spend around an hour and a half until get the Celeste River. You can also get a tour to visit the river.

Schedule:
The park is open 8am to 5pm.

Why to go:
A unique place of great natural beauty. Celeste River has its name due the color of its turquoise waters produced by a chemical reaction, where converge the rivers Buena Vista and Roble, which count with different chemical characteristics, creating the color. This place is known as "Tenidero" and is hidden in the middle of the rainforest, very characteristic the area. From this point the river, with its unique color flows by the forest without losing its coloration, not even near its waterfall.

In the place the blue volume surrounded by fumaroles can be appreciated, stones and brooks. The waters of the river are rich in minerals, as well as volcanic material as the copper sulfate and sulfur, that cause the water takes a crystalline color very similar to the sky color.

The water of the river is thermal by volcanic origin, allowing you to pass in an atmosphere of natural relaxation, while you can apply a little volcanic mud, making you to feel like a younger person.

Ahead in the way is located the Celeste River waterfall, the waterfall fill out a nature swimming pool where you are able to take a bath.

The Tour practiced in Celeste River is based of a long hike through the tropical forest where you can enjoy the flora and fauna that this pretty place of the north of Costa Rica offers to you.